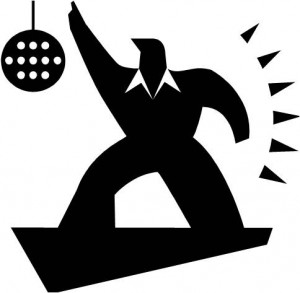 Many people that perform strategy or competitive intelligence jobs are feeling distress these days. It is a difficult environment for those responsible for the long term or externally focused thinking in an organization. It is not an easy time and yet there are things to do to survive while preparing for the economic improvement (fingers crossed).
The most important point is to remember that this time will pass.
One advantage of growing older is having more reference points. That is, you remember other bad (and good) times and realize that none went on forever. "Stagflation" from the late 1970's went away. Disco (mercifully) ended. There was a recovery from the dot net implosion in 2001. We will get through the swine flu, too.
Okay, that does not mean that the time is not painful for many. So many people have lost their jobs. Others, who have managed to stay employed, may be feeling the most stress. (See the BusinessWeek article "When the Laid-Off Are Better Off")
For the strategists and competitive intelligence professionals, there are three things to do.
Don't spit into the wind. That is, acknowledge the reality that most of management is concerned with the near term and has little appetite for long-term thinking. It is fine for you to know that short-term thinking alone is not sufficient. However, it is a poor time to assert repeatedly that fact. The practical and helpful step is to shift your focuses to add near term value. Look for cost saving strategies and competitive intelligence opportunities to support sales and business development. In short, be tactical.
Preserve your relationships. Some corporations today appear like hospital wards full of wounded people. Employees have the haunted looks of exhausted survivors. Indeed, the emotional and spiritual strains of the past year have taken a toll on many people. Interestingly, now is a great time to build and nurture relationships. The very vulnerability that people feel often makes them more open to talking and sharing. Intentionally look for opportunities to give things to people without obligation. Later, when things are better, some of these people will reciprocate.
Lay the groundwork for recovery. When (not if) recovery occurs, there will be a rapid shift back to long-term strategy and competitive intelligence topics. This is already occurring for healthier or farsighted companies. When it happens for your company, the prepared people will prosper. So, even if it is only part time, spend effort monitoring the environment, studying techniques and tracking competitors. Look for others in the company that have similar dispositions and work together with them.
These prescriptions are, admittedly, simplistic. Nevertheless, wise moves today are important – not just for your personal and professional distress levels, but also for your future prospects.  It is a great time to remember the basics.
What would you advise that I have missed?