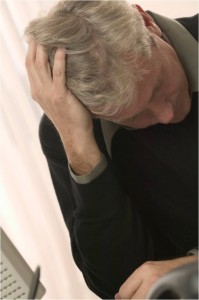 Bob was feeling the stress. After working late every night for the last two weeks, he was in early this morning. The quiet time for reflection he had hoped for was nowhere to be found as he found himself buried in email, presentation preparation and meetings. As if navigating all of the administrative details was not enough, his product line was not doing very well. And people were noticing. Bob's boss had scheduled a meeting next week to hear the story of what Bob was going to do about it. Normally Bob welcomed such meetings because he prided himself in being prepared. This time, though, he didn't know what he was going to say. His competitors really had him reeling.
Knock, knock.
Bob looked up to see Alice at his door. The immediate feeling was irritation. He still had 75 emails to get through before his next meeting! Then he remembered that he had asked for this meeting. Alice was heading up the new Competitive Intelligence team. Maybe she could help him. Maybe she had some clever competition slide he could use with his boss.
"Come in, Alice."
"Good morning, Bob. How are things going?" Alice asked cheerfully.
Trying to manage a friendly smile but not succeeding, Bob said "Well, not so well if you're asking about work. I am swamped."
Alice nodded, "Yes, I've heard that your team was under some pressure. But you have been successful for such a long time. I'm sure that you will find solutions. How can I be of service?"
This was painful for Bob. He had been the "hard charger" for so long. Usually he was the one offering help to others.  He looked at Alice for a long moment and then asked, "I heard that you formed some kind of competitive intelligence group. What exactly is that?"
Read the rest of this entry