This article was originally published in the Intelligence Insights May 2010 newsletter of the Special Libraries Association – Competitive Intelligence Division.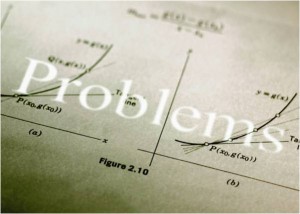 I remember standing next to my fellow student as we both stared at the teacher in the front of the classroom. Fourth grade rarely got as intense as when we were competing to give the right answer to the teacher's flash card question. The teacher would wait until we ready and then quickly display the card with a math problem. What was the answer to "8 times 7?" We rushed to raise our hands. It was not a small matter to master multiplication and we were proud when we did (especially when we won the competition).
In math (as in most subjects), we learn the basics first. Complex problems remain a mystery until a solid foundation of principles and techniques is established. We first learn to add, subtract, multiple and divide. Later, we learn about fractions, percentages, geometric shapes and trigonometry. Each topic builds on established foundations and represents significant learning.
About the time that we were satisfied with what we knew, our math teachers introduced a new challenge – word problems.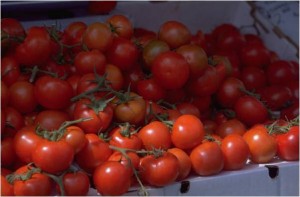 Bill owned a company that grew and sold tomatoes and other vegetables. Each pound of tomatoes cost $1.75 to produce and was sold for $3. The average margin of the other vegetable products was $2 but the production risks (i.e., pests, weather damage) were twenty percent higher than for tomatoes. Bill had to repay a $7000 farm loan after the current growing season and had $10,000 in cash to invest. How much should he invest in tomatoes and the other vegetables? Why?
The bane of many math students is word problems.  Why? Because word problems force them to deal with the messiness of real situations. Extra information is often included which means they have to sort out what is important versus what is extraneous. Moreover, unlike many of the early math drills when we knew the "shape" (units) of the answer, word problems give less information about the expected answer. In addition, word problems often require the student to use multiple techniques or approaches to solve the problem. They must state assumptions and employ risk measures to produce the needed solutions.  Real life problems are complex and require a different level of thinking.
Competitive intelligence is a lot like math. Early on, we have to understand the basics. For instance, a common way to think about competitors is to summarize their strengths and weaknesses and compare them to our own. This understanding opens the way for capitalizing on the differences. Often we use the Strength-Weaknesses-Opportunities-Threats (SWOT) analytic technique for this problem.
Another example is a simple product or service comparison. In this case, we learn to identify key factors that characterize the product or service and then show how two or more offerings fare in each comparative category. The significant differences (positive or negative) indicate a competitive advantage for some company. This is a relatively simple and effective technique.
There are other important fundamentals to learn in competitive intelligence. For example, there are good things to know about collecting information from primary sources. Knowledge management professionals are especially well aware of excellent methods to find, organize and use information from secondary sources. There are established ways to define the scope of the competitive intelligence project with key intelligence topics. A list of fundamental competitive intelligence skills is long and every competitive intelligence practitioner should learn these basic techniques. Avoiding or shortcutting this learning is unwise and professionally limiting.
However, is it enough to master the fundamentals? That is, do the fundamentals alone make competitive intelligence effective? Would a more complex view of competitive intelligence problem-solving yield richer answers?
The simple answer to the last question is "yes" because effective competitive intelligence deals with valuable and complex questions. Competitive intelligence is like, well, a word problem.
By that, I mean that competitive intelligence is a messy set of activities involving difficult information sourcing, complex analyses and, importantly, an unpredictable mix of people and politics. Someone that understands and applies only the fundamentals risks oversimplifying the competitive intelligence challenge. Competitive intelligence "word problems" represent the complexity of real life.
Mastering "word problems" requires moving from a technique focus to a solution focus. Since good competitive intelligence solutions can affect important decisions, they are immensely valuable to the customer. However, it takes practice to provide such solutions. How would you proceed if you were "Tim" in the following situation?
Janet Simpson gazed at the stacks of paper on her desk. It was a little overwhelming to imagine that as the new Vice President of Strategy for the Bluesin Technology Company she was expected to recommend a growth strategy at the next Board of Directors meeting. After all, she had only been on the job for two months. Reflecting on the harried set of meetings, reports and discussions from the last eight weeks, Janet realized that the job was bigger than she thought. Maybe the right approach, some within Bluesin argued, was to refocus on higher margin products and abandon the segments that were under pressure from the new competitors. Others maintained that Bluesin should fight the competitors for every bit of business at existing competitors. The third predominant group said that moving to an entirely new business model was the best course of action. Janet's analysis and recommendation were intended to indicate decisively the best direction. Early on, Janet decided to engage with Tim Sanders, a competitive intelligence consultant that she had worked with before.
One thing that you would not likely do is to list for Janet all of the competitive intelligence techniques that you had mastered. A more successful approach is probably for you to listen intently to Janet's challenges, hopes and biases. Using that information, you might construct a customized, nuanced solution for Janet. Janet (like most competitive intelligence customers) needs and wants that kind of help. Babette Bensoussan, a well-known competitive intelligence consultant and author from Australia offered the following (summarized) solution.
I would suggest that Janet address parallel steps in her assignment with Tim's assistance.  The first series of steps is an analytical piece delivering a current baseline picture of the existing industry. A second series of steps relates to the stakeholders.  That is, the competitive baseline needs to be unfolded to align key decision-makers and influencers in the organization. While there are competing influencers within Bluesin, the CEO is in fact Janet's champion and Janet needs to work with the CEO to ensure he is on board with any baseline picture, action plan, or strategy outcomes.  They need to work together to convince the Board and the CEO's management team to adopt any identified new strategies for growth.

(The complete case study for Bluesin Technology and Ms. Bensoussan's response is at http://blog.cicases.com.)
How does a competitive intelligence person get experience with "word problems?"
Aside from long-term practical experience, the best way is to learn through case studies. Case studies have the unique advantage of explaining realistic stories succinctly. Each story contains important and unimportant information (just like real life). In each case, someone (e.g., senior management) has a need for a solution. Note that they rarely care about specific competitive intelligence techniques or approaches. In fact, they focus on one or more key questions stated in terms of value to their job. This means that they want answers to their questions and need help from someone (e.g. the competitive intelligence practitioner) that has a sympathetic understanding of the issues. With that sympathetic understanding, the competitive intelligence person extracts and employs a variety of skills and knowledge from their "tool bag" to add value to the decision-making process. Here is a smattering of common high value questions.
How will our new product compare to our competitors' products?
What key factors influence customers' decisions to buy from our competitors or us?
What competitive strategies are our customers using and how will each affect our success?
What competitive factors affect our growth strategy?
How can I train, align and motivate my company to observe, understand and respond to the competitive environment better?
What do you do when faced by one of these challenging questions?
Here are eight basic and useful steps for solving competitive intelligence problems. Each step promotes a customer-centric, solution-oriented view. Further, these steps intentionally broaden the view of the competitive intelligence professional. Importantly, case studies provide a safe environment to practice.
Start with the end in mind. View the competitive intelligence challenge as answering a key question for your customer rather than as a competitive intelligence technique issue. Align the success criteria for your services with the expected and needed benefit to the customer.
Consider the people. Perhaps the biggest determinant of success is not performing the right analysis (though, of course, analysis is important). Rather, what is most important is dealing with the people affected directly and indirectly by the competitive intelligence. They have pressures, histories, ambitions, goals and more that affect their reception and use of competitive intelligence.
Clarify the customer's key questions. The key questions, clearly defined, point to the value needed by the customer. After isolating the questions, work backwards to determine what analytical techniques or solution methods are appropriate.
Calculate risks. By definition, the future is uncertain. Therefore, a standard practice for competitive intelligence is to define and quantify the risks associated with recommendations or conclusions. Focus on explaining risks and assumptions.
Cooperate with the change. Assuming that the competitive intelligence indicates a needed change, identify material, arguments and information that enable the change. It is a higher standard to provide change-enabling information versus documenting interesting (but not actionable) analysis results.
Practice with existing competitive intelligence case studies. Many consultants post case studies. My site for Competitive Intelligence Case Studies (www.cicases.com) has case studies and commentaries from CI professionals. You can compare your answers to theirs to improve your skill in providing solutions.
Find cases stated in terms of your customers' issues. Read what your customers read. If your customer is a lawyer, read a selection of legal journals. If your customer is a financial strategist, read the Wall Street Journal. In every case, examine problem-solving stories for that profession and then deduce what competitive information helped (or could have helped) solve the problems.
Share and compare solutions with others. Find ways to share your stories with others so that you can learn to improve your skills. Of course, there are limits to sharing confidential details. However, by sharing and reflecting on your broad problem solving challenges and solutions, you can increase your awareness of issues and creativity for new solutions.
Case studies are an excellent way to improve competitive intelligence skills. Case studies (like math word problems) serve as proxies for the common problems in life. Though we may prefer simplicity and unambiguous problem statements, addressing complex issues is more valuable to our customers. Fortunately, building on the basics that we have learned, we can also learn how to deal with competitive intelligence "word problems." It takes practice, sensitivity, and, most importantly, a focused perspective on solutions.
In the end, a competitive intelligence professionals gains personal credibility and improves their capabilities when they demonstrate competence in solving complex problems.
Competitive intelligence is indeed a "word problem." We would not want it any other way.