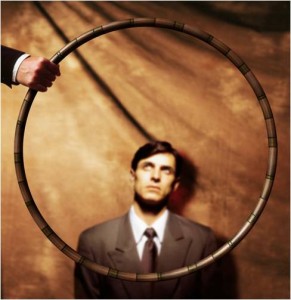 Enough already! Your work life is busy enough without someone telling you that you need to do still more things. Demands from your bosses, subordinates and customers inundate you. There is barely time to check your email, never mind respond to the flood of requests, meetings and other required activities. And then there is the business environment where survival alone seems to be a high goal. "Please" you want to say. No more. Not now. Not for me.
On the other hand, the vulnerabilities in business have never been clearer to you. Many good people that you know are out of work and suffering. You have dodged the bullet so far but you know that your company needs to do better. If the company does not win, your job may be the next to go. You remember a time, not so long ago, when ambition and possibilities motivated you more than fear. You enjoyed that time. It was a time of hard competition but winning, not just surviving, dominated your thinking.
It is time to think about winning again. It is time to take the measure of the competitors left standing and to attack. It is time to put together strategies that comprehend the market realities, accentuate your company's strengths and exploit your competitors' weaknesses.
How will you do all of that?
Read the rest of this entry